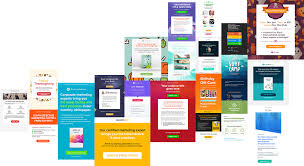 Sahil Multimedia provides Email marketing services in Mumbai for effective marketing and to reach potential customers. It is said to be one of the strongest marketing channels now a days. SM is leading Email Marketing Company in Mumbai which strategies and provide foundation that your email marketing program is built around so it is worth spending time on.
SM is Email Marketing firm in Mumbai that helps to make strategy for your overall marketing strategy and business plan. It helps to market your products and services to making a profit and reaching your goals. SM gives effective email marketing in Mumbai target customers are, their preferences and benefits they are looking for as well as your products services which email marketing are most effective. SM assures below benefits from Email Marketing -
Big reach and put your message in front of a lot of people.
It provide flexibility and handle their email Program.
Easy to Start and operate with minimum cost with rapid result..
Reaches with broader scale at same time as the effort to send one or 100,000 messages is nearly the same.
It allows to target and segment your message on individual level.
Little risks, the costs are relatively low and potential for upside is big.