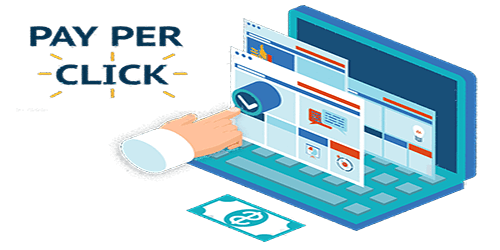 PPC stands for pay-per-click, a model of internet marketing in which customer have to pay a fee each time one of their ads is clicked. It means visits to your site, rather than attempting to "earn" those visits organically. PPC is the most popular form of Search engine advertising form. In which advertiser to bid for ad placement in a search engine sponsored links when someone searches for a particular phrase or keywords. Each time ad is clicked sending visitor to our website. Sahil Multimedia is top PPC Company in Mumbai for its special feature of ad campaign with quality search and price monitoring system.
Sahil Multimedia always takes care of keyword list of PPC ads effectively should comprise of Relevant, Exhaustive & Expansive. It means that you are not just paying for web traffic but for business and who is known better than SM as the well-known for PPC in Mumbai and PAN India level. We take care of prominent and most popular keyword for ads which fetch result and traffic to website. Our concentration covers constantly refine and expand PPC campaign. Sahil multimedia is leader in PPC ads in Mumbai for generating new business lead to new start up and nourished business in all sector.
Our expert's works and monitor PPC ads thoroughly in terms of PPC keywords, Add Negative keywords, Split ad groups, Review costly PPC keywords & refine landing page. In this we focused on improve click -through rate (CTR) & modify the content and calls-to- action (CTA). We review keywords and if find expensive and unnecessary then we shut down the keywords. Our PPC experts improve on non-converting terms as negative keywords to improve campaign relevancy.