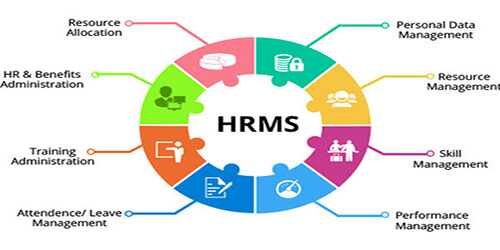 Sahil Multimedia have another feather in their cap as developer for human resources management software in Mumbai (HRMS) is a form of human resources (HR) software that combines a number of systems and processes to ensure the easy management of human resources, business processes and data. Sahil Multimedia is having expertise in developing and ready to use Human resources software in Mumbai is used by businesses to combine a number of necessary HR functions, such as storing employee data, managing payrolls, recruitment processes, benefits administration, and keeping track of attendance records. It ensures everyday human resources processes are manageable and easy to access. It merges human resources as a discipline and, in particular, its basic HR activities and processes with the information technology field, whereas the programming of data processing systems evolved into standardized routines The function of human resources departments is administrative and common to all organizations. Organizations may have formalized selection, evaluation, and payroll processes. Management of "human capital" progressed to an imperative and complex process. The HR function consists of tracking existing employee data which traditionally includes personal histories, skills, capabilities, accomplishments, and salary. To reduce the manual workload of these administrative activities, organizations began to electronically automate many of these processes by introducing specialized human resource management systems. HR executives rely on internal or external IT professionals to develop and maintain an integrated HRMS. Before client–server architectures evolved in the late 1980s, many HR automation processes were relegated to mainframe computers that could handle large amounts of data transactions. In consequence of the high capital investment necessary to buy or program proprietary software, these internally developed HRMS were limited to organizations that possessed a large amount of capital. The advent of client-server, application service provider, and software as a service (SaaS) or human resource management systems enabled higher administrative control of such systems. Currently, Sahil Multimedia provides human resource management software in India which encompasses:
Retaining
Hiring
Onboarding
Administration
Managing payroll
HR planning
Recruiting/Learning management
Performance management
Employee self-service
Scheduling
Absence management
Analytics
Employee reassign module
14. Grievance handling by following precedents
So why are you waiting for just contact Sahil Multimedia for HRMS software in Mumbai for your individual or business need to cut down the cost and work effectively.